Carpetbagger Lacrosse, LLC is owned and operated by Trent Brown and Steve Schattner. Trent and Steve were born and raised on the lacrosse fields of Shove Park and West Genesee High School in Syracuse, NY. They both have been involved with growing the sport of lacrosse in the south for over 20 years. After traveling the east coast coaching in youth lacrosse tournaments, both Trent and Steve believe they can add value not only through their coaching and mentoring, but also through their strong organizational processes.
Our focus is on destination tournaments that separate themselves from other youth tournaments that may come and go. Trent and Steve believe that the location should allow families to come and enjoy more than just a couple of lacrosse games. It should be an organized and rewarding experience that families will carry with them for years and years.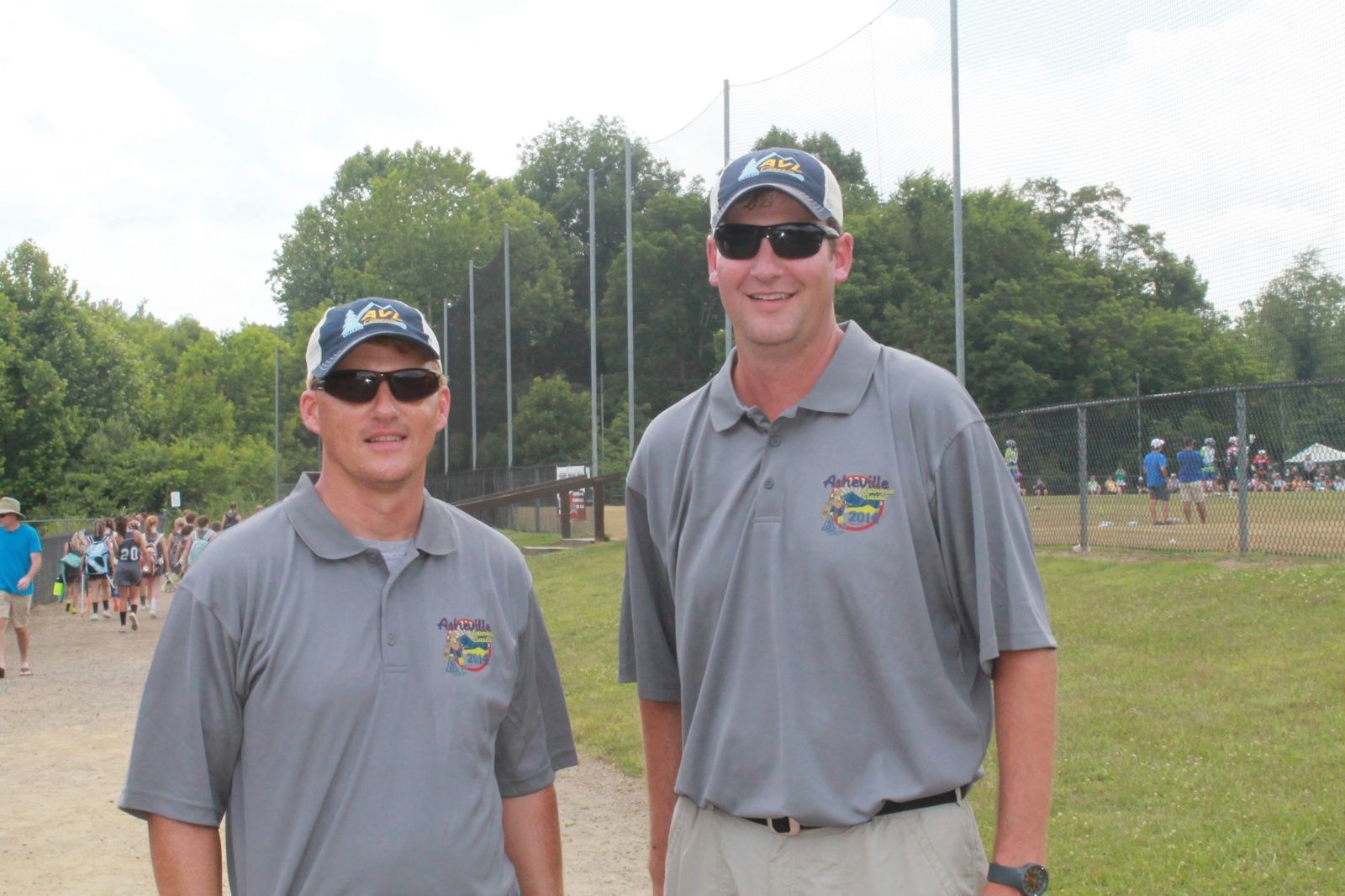 Steve Schattner
Steve Schattner brings many years of playing, organization, coaching, development and passion to the Carpetbagger organization. Steve grew up in one of the nations hotbeds for lacrosse in Camillus, New York at West Genesee High School, under National Hall of Fame Coach Mike Messere, who holds the National all time win record in the sport of lacrosse. Steve graduated High School in 1989 and went on to attend the University of North Carolina at Chapel Hill on a Lacrosse Scholarship. At UNC, his teams won four ACC Championships, went to four NCAA Final Fours, two National Championship Games and won one National Championship in 1991. Steve graduated from UNC in 1993 with an Economics Degree. During his years of playing organized lacrosse, his teams posted an impressive 94% winning percentage with a record of 171-11. Steve moved to Charlotte in 1996 and founded The Lacrosse Company, Charlotte's first lacrosse specialty store, at a time when lacrosse was only being played in a few schools and had only one youth league. Steve helped coach in youth leagues, while focusing on the development of lacrosse throughout the city of Charlotte. Under Steve's direction at The Lacrosse Company, he started Charlotte's first Summer, Fall and Winter Leagues and other instructional programs in Charlotte. In 1997, Steve began coaching at Providence Day School, under Steve's eight years of direction, the program developed to become one of Charlotte and the state's top ranked programs. Steve has been instrumental in developing college level players, through coaching, individual lessons and his leagues, camps and clinics. He owned and operated the Top Tier Lacrosse program for 10 years from 2009-2017. Steve is currently the owner of The Compass Agency, LLC (insurance and financial services) and the Lacrosse Coach at Cannon School since 2010. He is married to his wife Christine and has two daughters, Julia and Lauren.
Trent Brown
Trent Brown grew up in Syracuse NY, one of the country's hot beds of lacrosse. He started at age seven in the Shove Park youth program and played high school lacrosse under Hall of Fame coach Mike Messere and the nationally touted West Genesee Wildcats. Trent was a member of the 1991 NY State championship team at West Genesee. Under Coach Messere, West Genesee has won 15 New York State Championships, set the National win streak of 91 straight games, and has produced countless coaches and ambassadors of the game that are spread all across the country. Trent played college lacrosse at Nazareth College in Rochester, NY under coach Scott Nelson. His very successful college career included earning All American honors as an attackman, team captain, back to back Div. III National Championships in 1996 and 1997, as well as being voted the Most Valuable Player of the 1997 National Championship game with 5 goals and 2 assists. He is still one of Nazareth College's all-time leading scorers. Trent is a 2019 inductee to the Nazareth College Hall of Fame. After moving south, Trent immediately became involved in growing the game by helping start youth lacrosse in Mooresville, North Carolina and becoming a founding board member. He started the lacrosse program at Lake Norman High School and coached the team for five years. Trent coached at Davidson Day School and has helped coach summer travel teams for many years. Trent resides on Lake Norman with his wife Michelle and two daughters, Delaney and Molly.