Summer Tournament Update - Please Read!!
Why are we changing?
The Governor of NC continues to maintain a vague "phase in" plan to reopen the state. The plan does not address any specific dates or how many people will be allowed to gather during the phases. This uncertainty does not allow for future planning.
We worked extensively with the City of Asheville to come up with a mutually beneficial plan, however, they advised us, at this time, they cannot commit to allow our events to run in the city, forcing us to move. We will return to Asheville in 2021.
Where are we going?
We have secured a great location in Aiken, SC
This is a 10 field facility, with ample space and parking on site. The fields are in excellent condition, due to their limited use during the summer months.
Powderhouse Fields are located at 950 Powderhouse Rd Aiken, SC 29803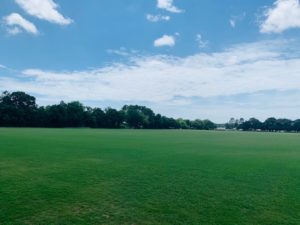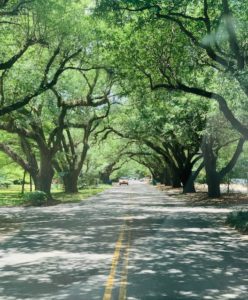 Why Aiken?
Aiken, SC is just North of Augusta, GA and Southwest of Columbia, SC in a beautiful town known for their polo fields, horses and southern charm.
It is conveniently located

only 2 hrs from Charlotte, 2.5 hrs from Atlanta, 4 hrs from Raleigh/Chapel Hill, 2 hrs from Charleston, 3.5 hrs from Myrtle Beach, 5 hrs from Roanoke, 3 hrs from Asheville, 2 hrs from Greenville and 4.5 hours from Wilmington.

The city of Aiken offers a great main street with lots of shopping, breweries, restaurants and fun things to do when not at the lacrosse fields.
Learn more about Aiken at: https://www.visitaikensc.com/
What is the new schedule?
Asheville Girls will move to Aiken, SC and remain on the same weekend July 25-26
Asheville Boys will move to Aiken, SC

and remain on the same weekend August 1-2

 Lake Norman will remain on August 15-16 with current plans to stay in Mooresville, NC.

We are monitoring this location and have alternative plans in place if a change of venue is needed.
Do you I need to register again?
NO, all registered teams are automatically registered.
What is the hotel situation with the change of location?
Our housing partner, T2C Sports, is working with all of the Asheville hotels regarding cancellation of your reservations.
We have already secured hotel blocks in Aiken and North Augusta (15 -30 mins away) Rates are significantly lower on average and can be found here - Aiken Tourney Hotels.
T2C will be reaching out to each team to verify their hotel plans. If you have any questions about hotels please reach out to Lauren.Fine@T2Csports.com
What will we do to increase protection for players, coaches, referees and attendees?
Anyone who has active symptoms or tested positive and still contagious for COVID-19 will be prohibited from entering the park.
We have our return to play guidelines listed on our website and can be found here - 2020 CB Lax Return to Play Guidelines.
We appreciate your continued support and look forward to offering you and your team a great lacrosse experience!
2020 CB Lax Return to Play Guidelines - COVID
Carpetbagger Lacrosse, LLC announces our return to play guidelines regarding COVID-19.   These guidelines have been formed in an attempt to create a safe environment to minimize exposure to all.    We cannot eliminate all risk and encourage anyone with concerns or in a compromised situation to avoid attendance/participation.    Anyone who enters one of our events assumes the risk of contracting COVID-19 and any other disease. 
Please read the following: Carpetbagger Lacrosse Return to Play
All 10 fields are at one location.   Parking for 500 cars and overflow parking across the street.     Please note we will have ONE WAY entrance and exit along with movement in the aisles between parking spaces to ensure smooth flow of traffic.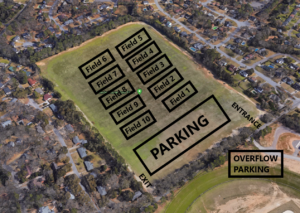 Reminder:   We are still taking registrations for all our events.  No deposit is required at this time so there is no risk to lock in your spot.     Several divisions are almost sold out.