Asheville Boys Summer Classic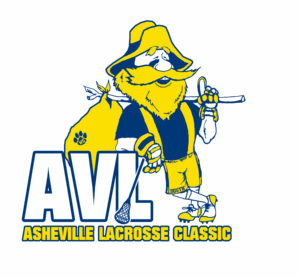 The Asheville Lacrosse Classic is located in the beautiful Blue Ridge Mountains of North Carolina, Boys Only on June 18th & 19th, 2022. Our goal is to provide your team with an organized and fun weekend, with a positive environment that encourages sportsmanship and competition. Offering coaches' reception, vendors and more, The Asheville Lacrosse Tournament is designed to keep your family engaged and entertained!
Asheville is located in the heart of the Blue Ridge Mountains, and is a unique city that offers first- class hotels, restaurants and activities that can please everyone. With cooler summer temperatures, The Asheville Lacrosse Classic offers a great environment for your team to compete and play this summer.
Boys: June 18-19, 2022
Buncombe County Sports Park
& John B Lewis Soccer Complex
Asheville, NC
College Coaches/Recruiting
We ask that all college coaches RSVP so we can email you rosters before the tournament and have a printed packet on site for your check in.
2022 AVL Boys College Coaches RSVP
Parents and Players
Click below to see which coaches will be in attendance
2022 AVL Boys Classic College Coaches Attending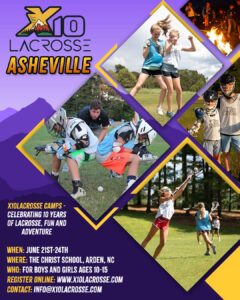 X10 Camp is coming to AVL the week between the boys and girls tournaments.     
X10 is offering 10% off camp tuitions for anyone who uses "AVLCLASSIC" You can request a friend or teammate as a roommate. If you have any questions feel free to reach out to Emily Bocklet at info@x10lacrosse.com and be sure to check out some great camp videos at www.x10lacrosse.com.
X10 LACROSSE

WAS BUILT BY THE BOCKLET FAMILY. ALL PROFESSIONAL PLAYERS THEMSELVES; MIKE, MATT, CHRIS, AND CASEY, CREATED CAMPS THAT SHARE THEIR PASSION FOR LACROSSE WITH A BALANCE OF FUN & ADVENTURE. FOR THE PAST 10 YEARS THE X10 EXPERIENCE HAS BEEN UNMATCHED!
CAMPERS WILL RECEIVE INSTRUCTION FROM TOP COLLEGIATE & PROFESSIONAL PLAYERS. BETWEEN SESSIONS, CAMPERS WILL ENJOY PLAYING OUTDOOR SPORTS, RIVER TUBING, CAMPFIRES, EVENING CAMP ACTIVITIES & A CARNIVAL DAY WITH A DUNK TANK.
FIVE DAYS OF MEETING NEW FRIENDS, LEARNING & PLAYING WITHOUT ANY SCREEN TIME! 
Boys Director: Chris Bocklet University Of Virginia | MLL & PLL Pro  
Girls Director: Kara Koolage Salisbury University | Beach Lacrosse | Puerto Rico Senior National Team
Boys Divisions
2023 ($1500, $500 Deposit)
2024 ($1500, $500 Deposit)
2025 ($1500, $500 Deposit)
2026 ($1500, $500 Deposit)
2027 ($1500, $500 Deposit)
2028 ($1500, $500 Deposit)
2029 ($1500, $500 Deposit)
2030 ($1500, $500
2031 & younger (8v8) ($1100, $500 Deposit)
(All teams play in a seeding "pool play" on Saturday. Sunday #1-4 seeds play for A Champ; #5-8 play for B Champ; #9-12 play for C Champ, etc.)
This ensures a fair and balanced tournament for all teams, with EVERY team getting a chance to win a championship.
Register your club/team early for what is sure to become a yearly favorite of the lacrosse community!
Games will be played on nine well maintained, Bermuda grass fields at Buncombe County Sports Park and four brand new lighted turf fields at John B Lewis. Note: we will advise which divisions will play at JBL. Generally the two oldest divisions will play there.
Do not hesitate to email us with any questions: trent@cblax.org or steve@cblax.org
Buncombe County Sports Park Field Layout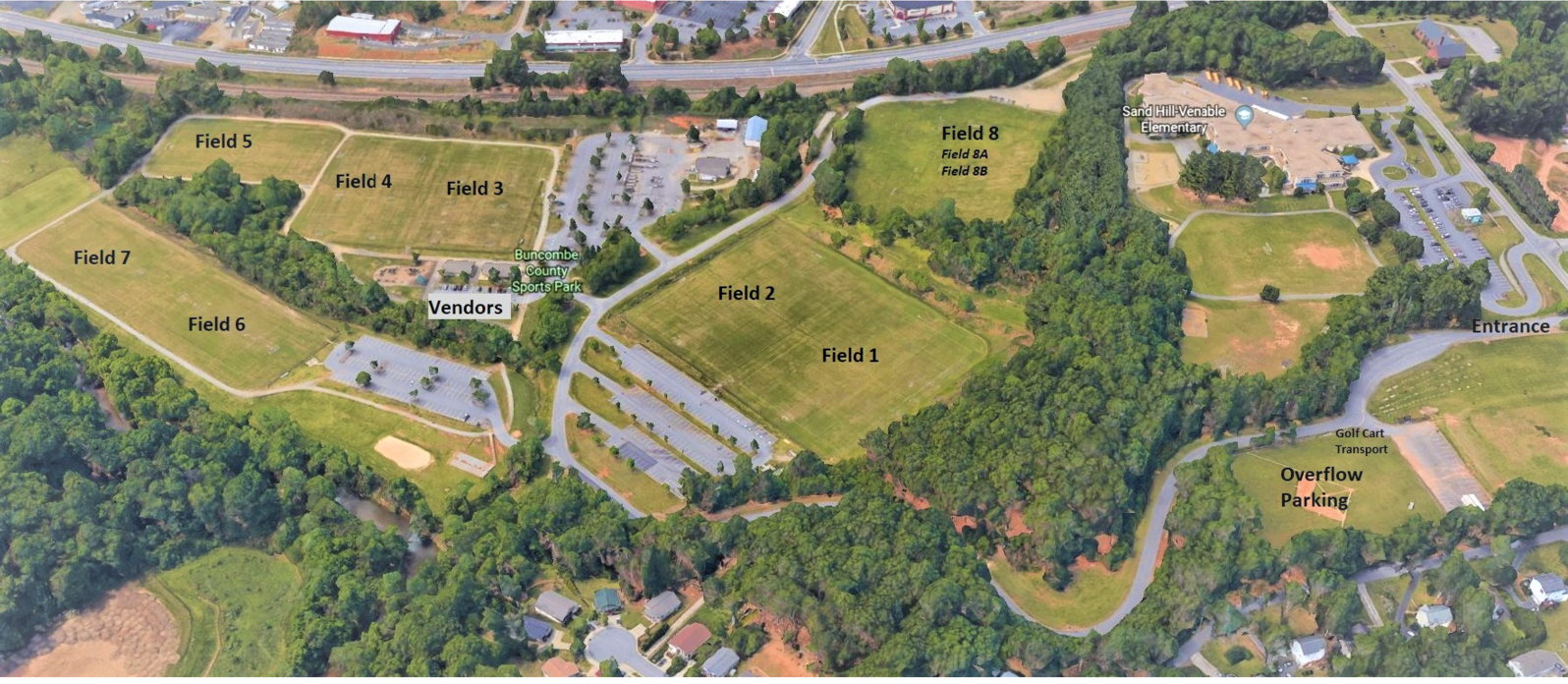 John B Lewis Park Field Layout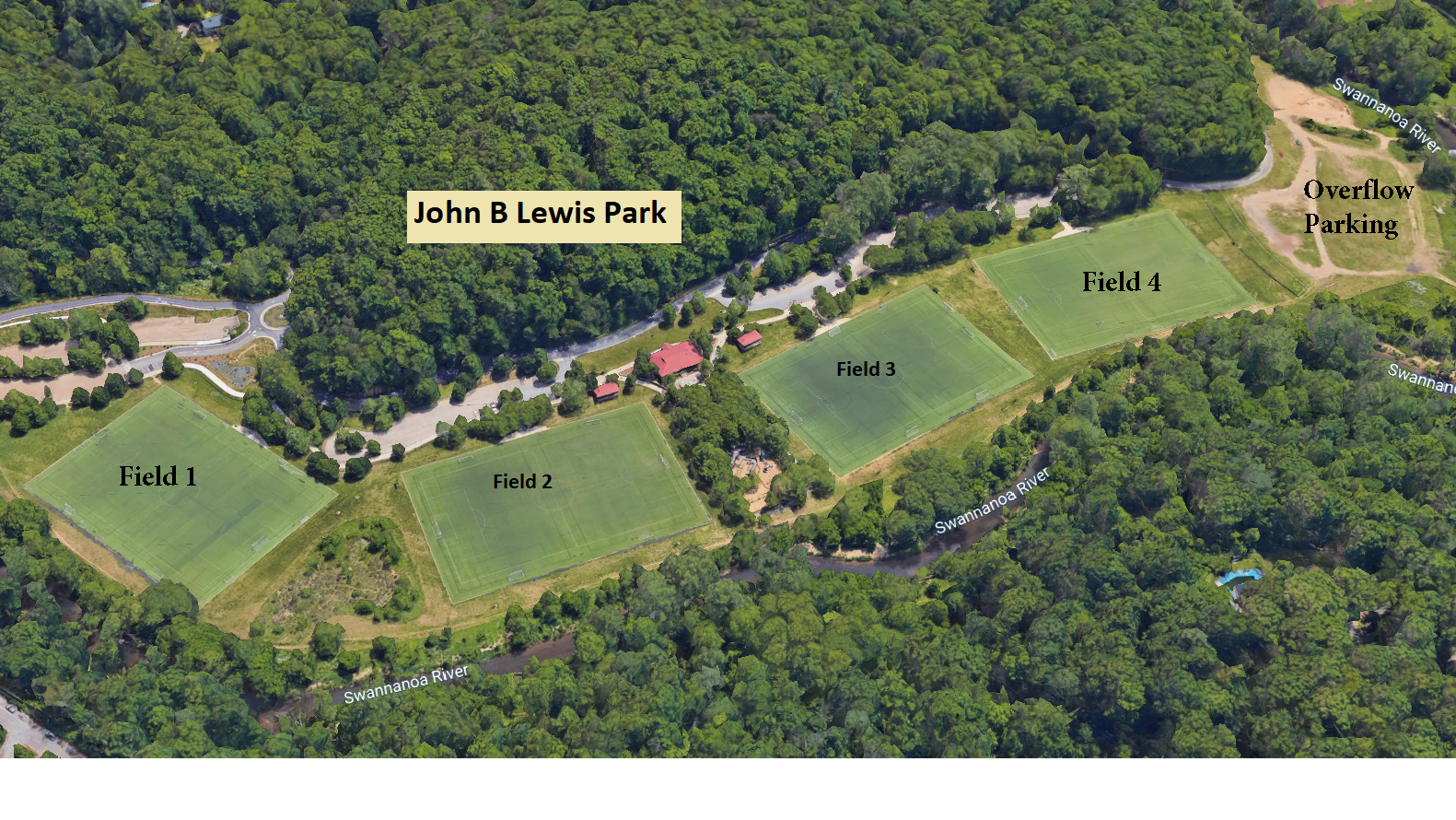 <p>&nbsp;</p>
<table border="1" cellpadding="1" cellspacing="1" style="width: 100%;">
<tbody>
<tr>
<td>
<p style="text-align: center;"><img alt="" src="/uploads/clubs/CBLax/Photo%20Jun%2015%2C%204%2052%2029%20PM.jpg" style="width: 250px; height: 225px;" /></p>
<p style="text-align: center;"><strong>Girls HS A Champions<br />
Carolina Fever defeated Panthers 10-7</strong></p>
</td>
<td>
<p style="text-align: center;"><img alt="" src="/uploads/clubs/CBLax/Top%20tier%20HS%20A.jpg" style="width: 250px; height: 225px;" /></p>
<p style="text-align: center;"><strong>Boys HS A Champions<br />
Top Tier Elite defeated Dirty Birds U19 8-4</strong></p>
</td>
</tr>
<tr>
<td style="text-align: center;"><br />
<strong>Boys HS B Champions<br />
Top Tier Blue defeated Upstate 5-4 in OT</strong></td>
<td style="text-align: center;"><strong>Boys HS C Champions<br />
Dirty Birds U17 defeated LaxFactory 6-5</strong></td>
</tr>
<tr>
<td>
<p style="text-align: center;"><img alt="" src="/uploads/clubs/CBLax/Carolina%20Cats%20MS%20A%20Champs.jpeg" style="width: 300px; height: 187px;" /></p>
<p style="text-align: center;"><strong>Girls Middle School A Champions<br />
Carolina Cats defeated Queen City Black 6-4</strong></p>
</td>
<td style="text-align: center;">
<p>&nbsp;</p>
<p>&nbsp;</p>
<p style="text-align: center;"><img alt="" src="/uploads/clubs/CBLax/HS%20Gilrs%20B%20Champs%20Carolina%20Ladies.jpg" style="width: 250px; height: 225px;" /></p>
<p style="text-align: center;"><strong>Girls Middle School B Champions<br />
Carolina Ladies defeated Carolina Fever 9-4</strong></p>
</td>
</tr>
<tr>
<td style="text-align: center;">
<p><img alt="" src="/uploads/clubs/CBLax/Top%20Tier%20U15A.jpg" style="width: 250px; height: 200px;" /></p>
<p><strong>Boys U15 A Champions<br />
Top Tier Elite defeated Atlanta Empire 10-3</strong></p>
</td>
<td style="text-align: center;">
<p style="text-align: center;"><img alt="" src="/uploads/clubs/CBLax/Photo%20Jun%2015%2C%2011%2047%2053%20AM.jpg" style="width: 250px; height: 225px;" /></p>
<p style="text-align: center;"><strong>U15 B Champions<br />
LaxFactory defeated LB3 Atlanta 7-2</strong></p>
</td>
</tr>
<tr>
<td>
<p style="text-align: center;"><img alt="" src="/uploads/clubs/CBLax/Top%20Tier%20U15%20C%20Champions.jpeg" style="width: 250px; height: 187px;" /></p>
<p style="text-align: center;"><strong>Boys U15 C Champions<br />
Top Tier Blue defeated Dirty Birds 4-2</strong></p>
<p style="text-align: center;">&nbsp;</p>
</td>
<td style="text-align: center;"><strong>Boys U13 A Champions<br />
Atlanta Empire defeated LB3 PTC 14-2</strong></td>
</tr>
<tr>
<td>
<p style="text-align: center;"><img alt="" src="/uploads/clubs/CBLax/Photo%20Jun%2015%2C%2010%2051%2057%20AM.jpg" style="width: 250px; height: 225px;" /></p>
<p style="text-align: center;"><strong>U13 B Champions<br />
LB3 Roswell defeated Upstate 10-4</strong></p>
<p style="text-align: center;">&nbsp;</p>
</td>
<td style="text-align: center;">
<p><strong><img alt="" src="/uploads/clubs/CBLax/Top%20Tier%20U13%20C%20%20Champions.jpeg" style="width: 250px; height: 187px;" /></strong></p>
<p><strong>Boys U13 C Champions<br />
Top Tier defeated LaxFactory 6-4</strong></p>
</td>
</tr>
<tr>
<td>
<p style="text-align: center;"><img alt="" src="/uploads/clubs/CBLax/Photo%20Jun%2015%2C%2012%2054%2059%20PM.jpg" style="width: 250px; height: 225px;" /></p>
<p style="text-align: center;"><strong>U11 A Champions<br />
Pride defeated LB3 Roswell 7-4</strong></p>
<p style="text-align: center;">&nbsp;</p>
</td>
<td>
<p style="text-align: center;">&nbsp;</p>
<p style="text-align: center;">&nbsp;</p>
</td>
</tr>
</tbody>
</table>
<p style="text-align: center"><span style="color: #ff0000"><strong>Click <a href="http://www.oasyssports.com/uploads/clubs/CBLax/Saturday%20Results%20and%20Seeding.pdf" target="_blank">here</a> for Saturday Results&nbsp;<br />
<br />
Click <a href="http://www.oasyssports.com/uploads/clubs/CBLax/Sunday%20Results.pdf" target="_blank">here</a> for Sunday Results</strong></span></p>
<p style="text-align: center"><span style="font-size: 14px"><span style="color: #000080"><b><u>Congratulations to 2013 Division Winners:</u></b></span></span><br />
<br />
<img alt="" src="/uploads/clubs/CBLax/Top%20Tier%20Elite%20HA%20A%20Champ%20Photo(1).JPG" style="width: 450px; height: 300px" /><br />
<strong><span style="color: #ff0000">HS-A:&nbsp;Top Tier Elite defeated Team Louisiana Black 11-1</span></strong><br />
<br />
<img alt="" src="/uploads/clubs/CBLax/Top%20Tier%20HS%20A%20MVP.JPG" style="width: 450px; height: 300px" /><br />
<b style="color: rgb(255,0,0)">HS-A:&nbsp;Top Tier Elite MVP<br />
<br />
<img alt="" src="/uploads/clubs/CBLax/Vipers%20HS%20B%20Champ%20Photo.JPG" style="width: 450px; height: 300px" /></b><br />
<b style="color: rgb(255,0,0)">HS-B:&nbsp;Copperhead Vipers defeated Top Tier Yellow 6-5<br />
<br />
<img alt="" src="/uploads/clubs/CBLax/Vipers%20HSB%20MVP.JPG" style="width: 450px; height: 300px" /></b></p>
<p style="text-align: center"><b style="color: rgb(255,0,0)">HS-B: Copperhead Vipers MVP<br />
<br />
<img alt="" src="/uploads/clubs/CBLax/LB3%20ATL%20U15%20A%20Champ%20Photo.JPG" style="width: 450px; height: 300px" /></b></p>
<p style="text-align: center"><b style="color: rgb(255,0,0)">U15-A:&nbsp;LB3 ATL defeated Roanoke Valley 10-6</b><br />
<br />
<b style="color: rgb(255,0,0)"><img alt="" src="/uploads/clubs/CBLax/LB3%20Atl%20U15%20A%20MVP.JPG" style="width: 450px; height: 300px" /></b></p>
<p style="text-align: center"><b style="color: rgb(255,0,0)">U15-A:&nbsp;LB3&nbsp;ATL&nbsp;MVP</b><br />
<br />
<img alt="" src="/uploads/clubs/CBLax/LB3%20Atl%20U15%20B%20Champ%20Photo.JPG" style="width: 450px; height: 300px" /></p>
<p style="text-align: center"><b style="color: rgb(255,0,0)">U15-B:&nbsp;LB3 ATL defeated LB3 PTC&nbsp;12-4<br />
<br />
<img alt="" src="/uploads/clubs/CBLax/LB3%20Atl%20U15B%20MVP.JPG" style="width: 450px; height: 300px" /><br />
U15-B: LB3 ATL MVP<br />
<br />
<img alt="" src="/uploads/clubs/CBLax/Clash%20U13A%20Champ%20Photo.jpg" style="width: 450px; height: 338px" /></b><br />
<b style="color: rgb(255,0,0)">U13-A:&nbsp;Clash defeated LB3 ATL 4-3<br />
<br />
<img alt="" src="/uploads/clubs/CBLax/Clash%20U13%20A%20MVP.jpg" style="width: 450px; height: 338px" /><br />
U13-A: &nbsp;Clash MVP<br />
<br />
<img alt="" src="/uploads/clubs/CBLax/Outlaws%20U13%20B%20Champ%20Photo.JPG" style="width: 450px; height: 300px" /></b><br />
<b style="color: rgb(255,0,0)">U13-B:&nbsp;Outlaws defeated LB3 PTC 6-5</b></p>